Keynote Speaker: Professor Alex Stedmon (in person presentation)
HFESNZ 2023 Keynote Abstract - Prof Alex Stedmon
Mission Impossible? Communicating the impact of Human Factors and Ergonomics to those who don't know what we do!
I find it fascinating that as a species we exploit the planet's resources on such a massive scale. Yet for all the progress we make we face an ever-expanding array of problems that we usually look towards different technologies to solve. I wonder if as hunter-gatherers we cared little for the natural resources we burned to keep ourselves warm and protect us from being hunted ourselves – did we inadvertently sow a seed in our primitive psyche that the world was a problem to be solved rather than an experience to be enjoyed – and the planet's resources were ours for the taking - for making life better?
While there is no doubt about the good we can do in designing things to be better suited to the requirements, needs and limitations of fellow humans, much of our work is about solving problems. Problems with poor ergonomics; problems where Human Factors is not part of a process; problems with understanding where HF/E fits into ideas of systems thinking.
We even have a problem defining our discipline to others and communicating the impact of the work we do. It seems we often contextualise HF/E against a backdrop of problems that we are trying to solve.
My keynote lecture will draw upon key issues in HFE including the idea that human evolution and technological evolution are inherently at odds with each other. I will relate this to concepts of control paradigms, industrial revolutionsand even reflect on Procrustean strategies for fitting the human to the task!
Alongside these issues I'll show where the work I have been involved with has demonstrated impact to diverse audiences and stakeholders in security, transport and as an expert witness for the courts.
If times allows, I will also reflect on the strategic HF/E tertiary education review I conducted in New Zealand in 2015 and how this has now been developed and realised as a new joint-provision postgraduate programme.
My Keynote will close with a call to arms for the HF/E community in New Zealand and around the world – your mission, should you choose to accept it will be to find new ways of communicating the impact of our wonderful discipline!
This abstract will self-destruct in 5 seconds …
Keynote Speaker: Professor Peter Buckle (online presentation)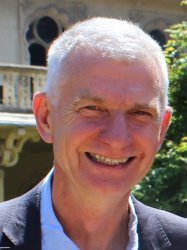 Professor Peter Buckle

PhD,

C.ErgHF, FIEHF, FIEA, FRSPH
Principal Research Fellow at Imperial College
Peter is the
Methodology theme lead and Head of Human Factors
at the
NIHR
London I
n-
V
itr
o
D
iagn
os
tics
Co-operative
.
Th
is a partne
rship between Imperial
College London and Imperial College Healthcare NHS Trust
that generate
s
evidence to support diagnostic test development.
He has he has held Professorial positions at Imperial College London, the Royal College of Art and Design, and the Universities of Nottingham, Leeds and Surrey.
Peter has published over 300 peer reviewed research articles on ergonomics, human factors, occupational health and designing better performing work systems. He is a Fellow and a former President of the Chartered Institute of Ergonomics and Human Factors (CIEHF) and a Fellow of the International Ergonomics Association and the Royal Society of Public Health.
He is a member of both the HSE's Workplace Health Expert Committee and the newly formed HSE Science Quality Assurance Group, (and formerly the Science and Engineering Evidence Assurance Committee). He led the Robens Centre for Ergonomics at the University of Surrey (1992 to 2006) and was director of the Robens Centre for Public Health (2007-2009). In 2001, he was awarded the Sir Frederic Bartlett medal for his research and in 2005 the President's Medal, both from the Chartered Institute for Ergonomics and Human Factors. In 2017, he was awarded the USA Foundation for Professional Ergonomics (FPE) Ergonomist of the Year Award.