Presenter: Dr Andrew Petersen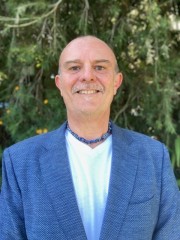 Dr Andrew Petersen is a Gold Coast based human factors and ergonomics consultant. He is fortunate to have helped lots of people with various abilities working in different industries located everywhere throughout Qld & NSW. His background is as varied as his work and too long for this short bio. He cites the endless learning experiences that such diverse opportunities bring where he gets to interact with people far smarter than him to help others as one reason why he does what he does so well. When not working, he is training towards his black belt in Tae Kwon Do, learning to play the guitar and a practicing Jedi.
Presenter: Ashleigh Filtness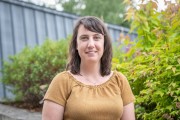 Ashleigh Filtness is a Professor of Transport Human Factors and Sleep Science at
Loughborough University Transport Safety Research Centre (UK). She is fascinated
by sleepiness and fatigue and their impact on safety. Over her career Ashleigh has
authored over 90 peer-reviewed publications and attracted research funding in
excess of £3.3 million
Presenter: Brionny Hooper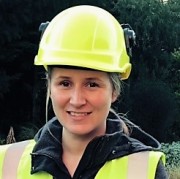 Brionny Hooper is currently leading applied research and development aimed at maximising innovation and performance, while enhancing the safety of workers in high risk industries. Brionny has worked in consultant and academic roles in New Zealand, Australia and America. Her pragmatic approach to research has evolved from her operational experience and interactions with frontline workforce, drawing upon well-established communities of practice from different industries. The breadth of Brionny's research encompasses neuroscience, the interface between humans and technology, adaptive cognition and systems science. This affords Brionny a fresh, completely unique perspective on the age-old paradox of human brilliance in the face of our extreme vulnerability.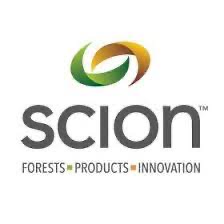 Presenter: Brooke O'Connor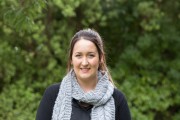 Brooke is a researcher at Scion (NZ Forest Research Institute) in Christchurch. Her research focuses on Electrophysiology.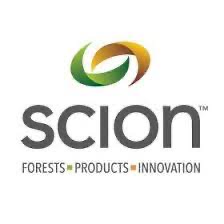 Presenter: Chris Polaczuk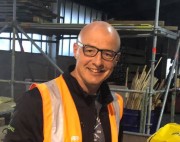 Chris Polaczuk is the resident Ergonomist working at Construction Health and Safety New Zealand (CHASNZ). Long time groupie of the NZHFES Chris originally trained as an Occupational Therapist and also survived 10 years at ACC where he helped conceive NZs first national Ergonomics programme for workplaces: The prevention and management of discomfort pain and injury (affectionately known as DPI). Chris has since been reinvigorated by the challenges of preventing pain and injury in NZ tradespeople with the Work Should Not Hurt Programme.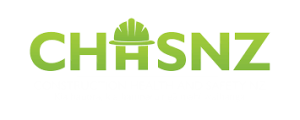 Presenter: Dr Hamish Mackie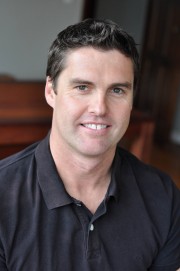 Hamish is co-director of Mackie Research and has 23 years of research and consultancy experience in various areas of human factors and ergonomics, with the last 18 years spent mostly in the transport sector. As a certified Human Factors professional, all of Hamish's work has the underlying theme of more human-focussed systems and he has a particular focus on road safety, sustainable transport, and the safety of those working around vehicles and in the transport sector. Recent work programmes include the development of more user-friendly streets, understanding risks for gig workers and those driving for work, and systems approaches to understanding harm. Hamish is active with the HFESNZ committee, on the governance group for the HFE Workforce development project, and also the governance group for HASANZ.

Presenter: Prof. Joanne Crawford
Joanne joined the University of Victoria in Wellington in January 2020 as the inaugural WorkSafe New Zealand Chair in Health and Safety. Professionally while a Chartered Ergonomist, Joanne has worked with the different specialisms in occupational health and safety in both research and practice. That has included being the Ergonomics and Human Factors lead at the Institute of Occupational Medicine in Edinburgh. Taking that systems approach into workplace and research problems to understand the drivers and barriers in implementing occupational health and safety and transferring knowledge to practice. Joanne has worked with a number of sectors including telecommunications and healthcare on topics including knowledge management in OHS, preventing musculoskeletal disorders, cancer and shift work, age and work and the OHS implications of return to work after cancer. This has been for clients including HSE, EU OSHA, Department of Health (UK), WorkSafe NZ and the European Parliament.

Presenter: Leanne Hunter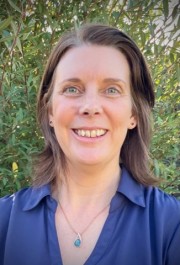 Leanne is a Human Factors Professional/Ergonomist with more than 15 years of health and safety experience. Leanne came from a sport science background before completing her Masters in Health Ergonomics at the University of Surrey. She worked in England for 11 years, 8 of which were for the science division of the Health and Safety Executive as an Ergonomist. Leanne has been with the Human Factors/Ergonomics team at WorkSafe for the past 18 months as a Principal Advisor. Leanne is currently a Professional Affairs Board member with the HFESNZ, and has held other society roles in the past.

Presenter: Marion Edwin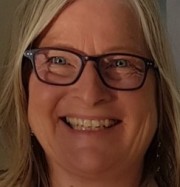 Marion Edwin CNZHFE
Following a first career in occupational therapy, Marion completed a Master of Ergonomics from Massey University and became a Certified New Zealand Ergonomist. She ran Optimise Ltd for 20 years before starting with WorkSafe in early 2021, in the new role of Manager Human Factors/Ergonomics. She is known to many in work health and safety for her work with the ACC 'Discomfort, Pain and Injury' prevention programme (circa 2006-2012), the provision of workstation assessment training, and work for the reduction of musculoskeletal injury risks in a wide variety of New Zealand workplaces. Over the years, Marion has had many roles within the Human Factors and Ergonomics Society of New Zealand (HFESNZ) and with Health and Safety Association of New Zealand (HASANZ).

Presenter: Cory Matulino

Cory Matulino NZRP
Cory Matulino (Ngāti Porou, Ngāti Pikiao) is an Advisor with the Human Factors/Ergonomics team at WorkSafe New Zealand. Prior to this role, Cory worked as an occupational health physiotherapist for the last 10 years in both New Zealand and Australia. She is currently studying a Masters in Ergonomics, Safety and Health and is working towards becoming a certified Human Factors/Ergonomics professional.

Presenter: Meredith Rookes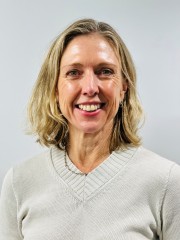 HELPING THOSE WHO SERVE, TO SAFELY CARE FOR OTHERS
Establishing an injury prevention framework and team
Zoe Brangwin, Director Health and Safety
Meredith Rookes, Team Lead Injury Prevention
Te Whatu Ora - Health New Zealand, Waitaha Canterbury

When we think of carers we think of nurses, doctors and midwives. While our clinicians are
pivotal to caring for patients, running a health system requires a wide range of professions,
trades, staff and volunteers, all of whom help serve our communities.
With the transition to Te Whatu Ora - Health New Zealand, the focus is on working together
to create a simpler, more equitable and accessible national health service. While
traditionally healthcare maintains a patient centred ethos, patient safety depends on our
workers wellbeing and their ability to keep themselves safe. Combined with a whole of
workforce approach, keeping our workforce free from harm has never been more
important.
At Waitaha Canterbury, Moving and Handling has sat with Health and Safety, Injury
Prevention for three years. This move away from a traditional and more familiar
occupational health or nurse educator function created opportunity to develop an injury
prevention framework and design a moving and handling programme in line with Critical
Risk Management, the first time the framework has been applied to moving and handling in
our healthcare industry.
Identifying moving and handling as a critical risk; a risk where if control is lost chronic
(irreversible) harm can occur, has cast a new lens on an issue, that is as historical as it is
growing. It has also started conversations and engagement at the highest levels of our
organisation.
Through a programme of hazard identification, risk assessment, the implementation of
control measures and evaluation and monitoring, all reasonably practicable steps are taken
to minimise the risks to staff across all clinical and non-clinical roles.
The programme has been running for over 12 months and the District is now starting to see
the benefits of this work. To show the versatility and impact of this approach we are going
to share two case studies: Working alongside WellFood Services and supporting Canterbury
Health Labs.
We believe that the next few years will provide an excellent opp

Presenter: Zoe Brangwin

Zoe Brangwin is an enthusiastic Health and Safety Professional with over 25 years of experience across the public and private sectors.
She started her career in the Royal New Zealand Navy as a Navigation Officer and after traveling the Pacific and a short tour Peacekeeping in the Solomon Islands she later moved to Maritime New Zealand as a Maritime Investigator. Zoe was involved in working with maritime craft from Merchant vessels, through to adventure tourism and pleasure craft. It was during this time that Zoe developed a keen interest in Human Factors in order to apply the learning to investigations. After many years of travelling multiples times a month, Zoe moved into Health and Safety in the private sector as National Manager of a multinational geotechnical engineering firm. From there she moved to Fletcher EQR to help set up the Health and Safety team for the residential rebuild and after four years decided to return to the Navy in a uniformed role as Investigations Manager for the NZDF Directorate of Safety.
Zoe's most recent role as Director Health and Safety at Te Whatu Ora Canterbury and West Coast has provided a real challenge due to the complex nature of the organisation. This role is also one of the most professionally rewarding due to the great people and the ability to support those who do such a wonderful job serving our communities.
Outside of work Zoe still wears a Naval uniform and in her spare times enjoys the outdoors with the family, reading and taking ballet classes.

Presenter: Dr Nicola Green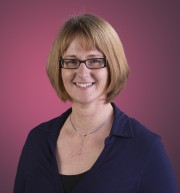 I completed my PhD at the end of 2020 at Massey's School of Management. My thesis examined the impact of telehealth video-conferencing services on the work system in New Zealand using a sociotechnical systems approach. This project was the end of a long journey as a student that started with a Diploma of Physiotherapy in 1992. Alongside studying (Advanced Certificate in Occupational Health Physiotherapy (UK); BA (Business Psychology); MPhil (Hons)), I have worked in my own company as a human factors/ergonomics consultant across a range of industries. I am a Certified NZ Human Factors and Ergonomics Professional. My research interests are in the design of healthy work and the impacts of the introduction of technology on work systems. Currently, I am a lecturer in the School of Health Science at Massey University involved with the under-graduate papers in HFE and systems thinking and design for healthcare and I am the project manager for the NZ Telehealth Forum. Based in Ōtautahi-Christchurch, I live with my partner and two teenaged daughters on Whakaraupō-Lyttelton Harbour and try to make the most of the beautiful area with walking and swimming.
Presenter: Pascal Koolstra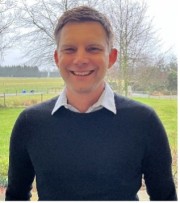 Pascal is currently Projects Director (Human Factors) at Tactix-Sener, based out of Canterbury New
Zealand. He manages Human Factors Integration for major infrastructure developments and applies
human factors analysis methods and principles across a broad range of projects. Recently these have
included the Burnley Tunnel, Sydney Metro (Tunnels and Central Station) and multiple light rail
network implementations.
During his career, Pascal has studied Cognitive Neuropsychology and managed safety and front-line
operations for Air New Zealand. He has a strong drive to innovate and continually improve systems
design through interactive methods that engage the end-user. Pascal completed a PGDip in Product
Design to move up-stream from operational safety to the design of systems, products, and interfaces
with the human in mind – integrating Human Factors principles early in the design process and
creating safer, more effective designs throughout the product lifecycle.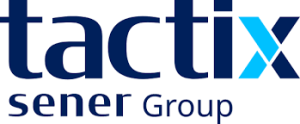 Presenter: Dr Rachael Gordon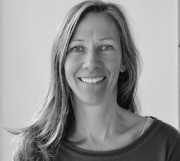 Dr Rachael Gordon is a human factors professional who has worked in the energy, air traffic
management and rail sectors to help improve safety performance. She has worked in the oil and gas
industry for 9 years in Scotland and for 15 years in air traffic management at Eurocontrol in Paris.
One of her areas of expertise is safety culture, where she has undertaken safety culture surveys
across European Air Navigation Service Providers. She has also developed incident reporting and
human factors investigation systems and undertaken human factors assessment of new systems in
air traffic management and rail. Rachael returned to New Zealand 3 years ago where she has been
involved in initiatives to improve safety at level crossings and is supporting the human factors design
aspects of the Auckland City Rail Link control room, the Inter-Island Resilient Connection project, as
well as research into the factors affecting working from home and its effect on travel and land use.
Presenter: Richard Parker
Richard is a Senior Scientist at Scion (NZ Forest Research Institute) in Christchurch. His research focusses on difficult, dangerous and essential occupations such as forest harvesting and rural fire fighting from the perspectives of human factors and technology. He is involved in the development of novel robots for forest operations and the human factors of forest work. He was a tree faller and breaker out in a former life. He is also leads research on rural fire fighter performance and new technologies for fire detection and suppression and is a volunteer rural firefighter.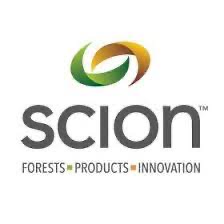 Presenter: Dr Sarita Dara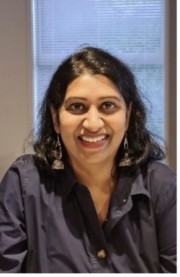 Dr Sarita Dara is dually qualified and experienced in Medicine and Engineering and has an MD in
Aerospace Medicine and PhD in Human Factors Engineering. She is also trained in Occupational
Medicine and Public Health. She has worked as a physician, educator and researcher in India, USA,
Singapore and New Zealand for over two decades. She currently works as Senior Medical Officer,
Civil Aviation Authority of New Zealand and as a Space Medicine and Human Factors Consultant and
Occupational Medicine Physician with Humane Factors Exponential Limited. Prior to working in New
Zealand, she was the Head of Aerospace Physiology and Human Factors at Singapore Aeromedical
Centre and was involved in simulator-based training in Aerospace Medicine, Human Factors and
Occupational Health while also practicing clinical Aviation Medicine for military and civil sectors. She
is a certified Human Factors Engineer with the Human Factors and Ergonomics Society of New
Zealand (HFESNZ) and an Assessor, HFESNZ Professional Assessment Board. She is a peer reviewer
for Applied Ergonomics journal.
Presenter: Sharon Todd
Sharon Todd is a Certified Professional Ergonomist and the current president of Human Factors and Ergonomic Society of Australia (HFESA). Sharon has a Masters in Ergonomics from the University of Queensland and is a registered nurse by background. Sharon has over 30 years experience in industry with a strong background in manufacturing, construction, metal, fabrication, nursing, and healthcare. Sharon currently works as a consultant providing ergonomic guidance and expert opinions.
Presenter: Dr Tahlia Fisher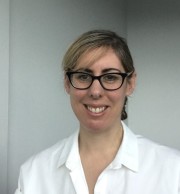 Tahlia Fisher is the Senior Advisor Human Factors for the Transport Accident Investigation Commission (TAIC). Her role encompasses aviation, rail, and marine transport, with the primary responsibility of providing human factors expertise and analysis to support the Commission in determining the circumstances and causes of transport accidents. Previous to this, Tahlia was employed as a Senior Safety Specialist at Air New Zealand for 15 years. Over this time, she led numerous flight safety investigations and contributed to the ongoing development and promotion of the airline's safety management system.
Tahlia graduated in 2001 from Massey University with a Batchelor of Aviation and worked as a flying instructor before pursuing a career as a safety investigator. Her particular area of interest is organisational and social psychology, and in 2016 Tahlia completed her doctoral thesis which explored communication barriers between airline pilots and maintenance engineers.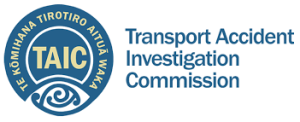 Presenter: Dr Vanessa Beanland

Dr Vanessa Beanland is a Senior Lecturer in the Department of Psychology at University of Otago,
with research expertise in human factors and applied cognitive psychology. Most of her research has
focused on transport human factors and safety, with some more recent projects focusing on
accident analysis and workplace safety more broadly. She has particular interest in using systems
thinking methods such as Accimap to analyse and improve safety. Vanessa previously served as Chair
of HFESNZ (2021-2023) and Associate Editor for the internationally renowned academic journal
Safety Science (2017-2021). Prior to moving to New Zealand, she worked in Australia at Monash
University Accident Research Centre, The Australian National University, and the University of the
Sunshine Coast Centre for Human Factors and Sociotechnical Systems.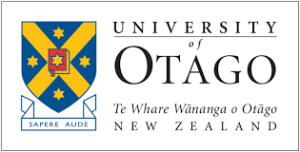 Presenter: Vanessa Matakatea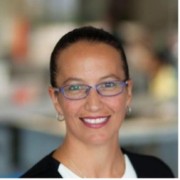 Vanessa is the GM of Safety and Wellbeing for Ports of Auckland, joined them in January 2021 and
quickly made an impact by creating a positive culture that empowers a 'one port' approach to Safety
and Wellbeing. This transformational change was achieved by building positive relationships with
staff, unions and PCBUs to create a collaborative, continuously improving safe and healthy
workplace. This approach has developed through Vanessa's background in leading safety and
developing safety leadership cultures within the telecommunications and construction industries.
Vanessa is a people leader, first and foremost and is passionate about promoting psychological
safety, mental health, and wellbeing as core elements to keeping people safe.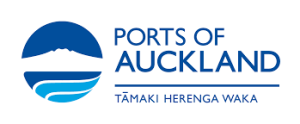 Presenter: Zené Krige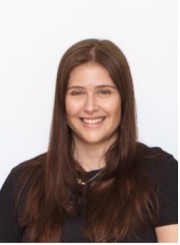 I am a PhD Candidate from Massey University's College of Creative Arts (School of Design)
undertaking a study that explores the design of a fruit measurement device for the horticultural
industry. The research explores trust as a major contributor to product adoption and relationship
building. Supervised by Associate Professor Rodney Adank and Professor Ian Yule.

Designing within the healthcare, agricultural and horticultural sectors have allowed me to find some
practical examples of where trust is being broken down. Some of these barriers can be solved by
finding creative ways of bridging gaps in communication and need using design methods.
Areas of interest include; Technology-driven products, automation for primary industries, Insight-led
product design, data and design communication and user experience promotion.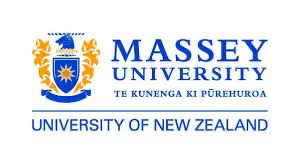 Presenter: Associate Professor Dr Felicity Lamm
Dr Lamm is an Associate Professor and was the inaugural Co-Director of the Centre for Occupational Health and Safety Research at the Auckland University of Technology (AUT). In 2018 she was also appointed the Chief Advisor on Occupational Health and Safety for the New Zealand Government. She has been teaching and researching in the areas of occupational health and safety (OHS), employment relations, risk management, and resilience for over 30 years. She has written extensively on these subjects, including compiling research reports for New Zealand and overseas public and private sector organisations in areas such as regulating and complying with employment and OHS law in the small business sector and a range of issues in the agricultural, construction, forestry, mining, fishing and service sectors. As Co-Director of the Centre, she has led collaborative research and consultancy projects and has established support networks for researchers and OHS practitioners and professionals. Over the years Dr Lamm has also been involved in a number of governmental inquiries into OHS, risk management and employment relations and has been appointed to numerous government inquiries and advisory committees in New Zealand and internationally. Finally, Dr Lamm is co-editor of the New Zealand Journal of Employment Relations and is on several journal editorial boards.